What is Microneedling?
Micro-needling is a medical procedure used by aesthetic practitioners to treat many different skin conditions. It involves using multiple tiny, sterile needles to gently puncture the skin in a specific area to cause physical trauma. This can be done by a mechanical pen, a roller or a stamp such as the WOW fusion® device.
This technique is also known as "collagen induction therapy" because these traumas literally "wake up" the skin and stimulate its natural healing processes. This can lead to both increased collagen and elastin production as a result of stimulation of growth factors. Collagen and elastin are proteins considered to be the "building blocks" of the skin. These help keep the skin looking youthful, with a firm, smooth, and stretchy texture.
Stimulating their growth is super beneficial as the skin will appear younger, healthier and glowing.
In addition to stimulating the renewal of the skin, Microneedling is also great because the tiny injections in the skin help topical ingredients get through the skin barrier. This makes them way more effective. The best solutions to use to boost a microneedling treatment are Hyaluronic Acid, Vitamin C and multivitamin complexes.
Microneedling is not only used for an overall rejuvenation of the skin: it is also used by aesthetic practitioners to address many other skin-related issues, including acne and acne-scarring, stretch marks, rosacea, loose skin and hyperpigmentation.
Is Microneedling for everyone?
It really sounds like Microneedling is the holy grail of gorgeous skin, doesn't it? Well, it can indeed be seen as one of the best treatments to combat many skin woes. We recommend contacting your local WOW fusion practitioner for a skin assessment to see whether this treatment is right for you.
If you would like to try Microneedling, you can book a Facial Consultation with our Therapist Kelly.
Take a look at more of our Facial Aesthetics available at Larkham House here.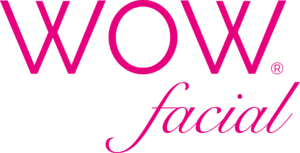 Back to Blog