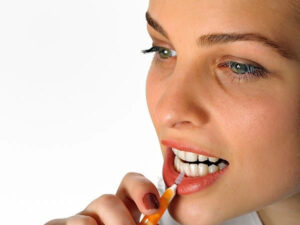 Have you made your New Year's Resolutions?
The beginning of the January sparks our motivation, trying to become that new healthy person. Whether it is to finally get that promotion at work, join the gym, cut out the booze, remove all chocolate from your reach or attempt to start eating healthy, most of us try our best to stick to these resolutions…until the novelty wears off, come the end of January!
However, how about setting yourself a few more realistic goals, you are more likely to keep them up for the whole of 2018 and they may have a huge impact, not only on your health but your smile!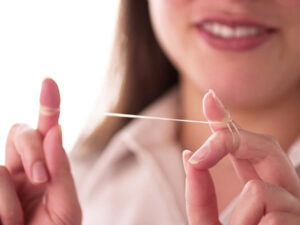 Use an interdental brush or floss everyday
Our hygienists recommend that we use an interdental brush over flossing, and do it everyday, which sounds like a big commitment to those who don't usually use either method daily, but using an interdental brush is essential for a good oral health and should be done daily. The new year is a great time to start.
Interdental brushing or flossing helps prevent gum disease
Interdental brushing or flossing helps prevent decay
Interdental brushing or flossing can reduce the risk of heart disease
Interdental brushing or flossing can make you smile and look better
Interdental brushing or flossing improves the health of your gums
Interdental brushing or flossing can save you money by preventing costly dental bills
Interdental brushing or flossing can prevent bad breath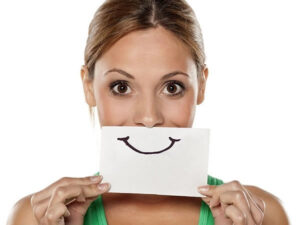 Smile more
Smiling is contagious. If you smile, others smile, even if they don't want to, as we've found from many studies. Think of how this might affect you at work, or in that interview, or in your marriage and relationships.
Smiling immediately improves your mood. Imagine how resilient this will make you as you work towards your other New Year's resolutions this coming year.
Smiling causes production of endorphins, which are the same chemical produced by exercise. Endorphins boost your immune system, relieve stress, and lower your blood pressure, just like exercise does.
Smiling causes the release of serotonin, which will allow your brain to work at optimum levels.
Here's the best part: Smiling makes you look more attractive and confident. Attractive and confident people have better marriages and friendships, and ultimately longer and more fulfilling lives, which leads to – more smiling!
Eat a little more healthily
Yes, it's on all our New Year's resolutions list every year, but in December those festive treats took over and now in the new year we are looking for a fresh, healthy start again. Same every year! You don't need to go on a mad diet just try
Cutting back on your sugar intake
Eat more fruit, vegetables and generally tooth-friendly foods!
Not only will this help your general health, but your diet will improve your oral health and skin too, and just generally, you'll feel a lot more energised during the day!

Drink more water
Swap out your regular tea, coffee and fizzy drinks for more water, here are 8 good reasons!
Water relieves tiredness, helping your body to function better
Water improves your mood
Water relives headaches and migraines, often caused by dehydration
Water helps digestion and metabolism and prevents constipation
Water aids weight-loss, increasing the rate the body burns fat
Water flushes out the toxins through sweat and urine
Water keeps your mouth clean, washing away sugar and acids
Water is free – so have a glass now!
Kick the habit or at least cut down
These days there is a lot of help if you decide to quit smoking, with support groups & products to help you with cravings etc. Smoking doubles your risk for gum disease, oral cancer and cavities, plus it doesn't give you the freshest breath! This year give the no-smoke life a proper go and take up a sport or activity to help you when the carvings kick in.
Consider free online tools, smoking cessation groups, progress-tracking apps and support from friends and family to assist you with tobacco cessation.
Come and see us a little more often!
A resolution to make routine visits to the dentist may help prevent gum disease or reveal an existing disease, including mouth cancers in their early stages. Dental visits should take place every 6 months to allow our dentists and dental hygienists to monitor oral health and develop an appropriate treatment plan to meet your budget and needs.
Many people skip a simple and achievable resolution that can improve your health, self-esteem, and even social and business lives. Just make a few simple changes in your life to have far-reaching benefits!
Back to Blog